HOW TO: access SSH using PuTTY
In this article, you are going to learn about how to access/ connect SSH using PuTTY by following these 4 main steps: 
Download PuTTY

Configure your connection

Accept the key

Enter your username and password.   

Interested to know more about PuTTY? You can watch our tutorial video over here-  How to Connect your Linux VPS via SSH/Putty (2019) 
Before we start, you should know:
SSH (Secure Shell) is a network protocol that can allow one computer to securely connect to another computer over an unsecured network. Just like the internet, having a shared agreement on how to communicate. SSH is an application layer protocol (7th layer of the OSI model). It is a useful tool as you can simply connect to it over the internet, no longer have to access another machine physically. Thus, it allows us to control servers remotely.
Furthermore, SSH was first appeared in the mid-90s and was designed as a replacement for Telnet  Telnet is also an application layer protocol that transferred data without encryption. Without encryption, data travels over the internet will be in plain text. Anyone with a packet sniffer between you and the remote machine could see all the data you were transferring and basically everything you were doing.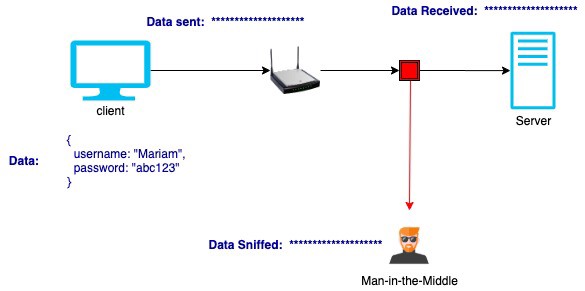 Besides, SSH is commonly implemented using the client-server model. The computer is called the SSH client and another machine is the SSH server or so-called host.

What Can We Transfer With SSH?
SSH can be used to transmit: data, commands, text, and files (Using SFTP (Secure File Transfer Protocol).
How to connect SSH to the server
NOTE: For the safety purpose of our servers, we are using SSH PORT: 44200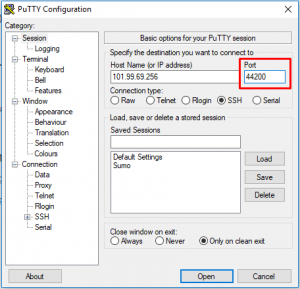 Download and open PuTTY using the following steps:
Download PuTTY

from the PuTTY website. Ensure that you comply with the license requirements.
II) Configure your connection
To configure your connection, use the following steps:
In the PuTTY Configuration window,

enter

the following values:
In the

Host Name

field,

enter

the Internet Protocol (IP) address of your Cloud Server.

Ensure that the connection type is set to

SSH.
(Optional)

In the

Saved Sessions

field, assign a name for this connection. The next time you use PuTTY, assigning one name saves time. Each of your cloud servers can be assigned a different name.